PRE-CREAM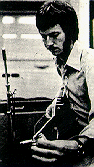 Prior to the formation of CREAM, Ginger Baker had been a hero of the British jazz/R&B musical scene. Baker had replaced Charlie Watts as the drummer for Alexis Korner's Blues Incorporated in August of 1962. In February 1963, he left Alexis with alto saxophonist/organist Graham Bond and bassist Jack Bruce to form the Graham Bond Organisation. (Actually, Bond had handed in Baker's and Bruce's resignations without even telling them!) Dick Heckstall-Smith (tenor sax) joined them a half a year later, replacing guitar player John McLaughlin. The Organisation put out two classic LPs, The Sound of '65 and There's a Bond Between Us. The Organisation featured an amazing rhythm section, with Jack's extraordinary bass playing (first on double bass, then on his 6-string Fender VI bass guitar), and Ginger on drums, whose unique, daring style broke all the rules. Ginger's approach was one of spectacular assault on the toms and bass drum which was violent, unpredictable, unorthodox, and tremendously exciting.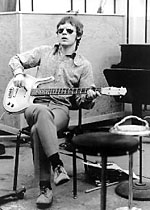 Jack Bruce, who had been trained as a classical cellist and vocalist, had played upright bass in many pit orchestras and jazz bands. In addition, he could also play the piano quite skillfully. In 1961 he sat in on a gig to play bass with Ginger Baker. After coping with the changes on a difficult ballad and tearing into a fast 12 bar blues, he had earned Baker's admiration. Jack had been fired from many groups for being too experimental. He soon picked up the electric bass and developed a full-toned, free-wheeling style that revolutionised the instrument. In addition, Jack blew a mean harmonica and had an excellent voice; after hearing Jack's singing with the Graham Bond Organisation, many wondered why Bond was featured as the lead vocalist. Baker and Bruce were both temperamental and often fought with one another. Once on stage, Ginger threw drum sticks at Jack's head; Jack threw his double bass at Ginger and demolished his drum kit. The two had to be separated after rolling around on the floor and throwing fists at each other. Ginger eventually fired Jack from the Organisation, and Jack briefly joined John Mayall's Bluesbreakers and the Manfred Mann group.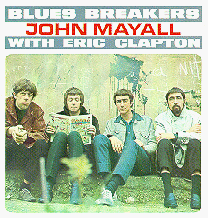 Eric Clapton's rise to stardom began when he joined the Yardbirds, an R&B band which would also propel Jeff Beck and Jimmy Page into the limelight. Eric's reputation as a great soloist spread quickly. But his enthusiasm for the band eroded quite quickly when the group released the hit pop single, For Your Love. Committed to the blues, Clapton began to have doubts about his future with a band which was going commercial. So he joined John Mayall's Bluesbreakers, an outfit that was dedicated to the blues with an almost frightening intensity. Mayall was rather puritannical and restricted his bandmembers from drinking alcohol. He also required his bandmembers to sleep upright on the seats of his van while he slept in the bunk bed in back. Fed up, Eric put together a band called the GLANDS, and planned a trip around the world. The band went defunct by the time it reached Greece. Eric returned to the Bluesbreakers in November of 1965. It was during this second period with Mayall that Eric astounded audiences with his fluent, soulful, melodic solos. Clapton began to be referred to as "God". Audiences would cry, "Give God a solo!" at gigs, and slogans began appearing on walls proclaiming "Clapton is God".
In June 1966, Bluesbreakers: John Mayall With Eric Clapton was released. It featured Eric's imaginative, subtle playing and included some of the greatest guitar playing of the time. Then Jack Bruce joined the Bluesbreakers. His powerful, improvisational playing and vocals turned Eric's head. Clapton later said, "I hit it off with Jack really well. Then he left to go with Manfred Mann and John got John McVie back. I decided that playing with Jack was more exciting. There was something creative there. Most of what we were doing with Mayall was imitating records we'd got, but Jack had something else. He had no reverence for what we were doing and was composing new parts as he went along. I had never heard that before and it took me someplace else." Finally, Baker sat in with Mayall at a gig in Oxford, and Eric got thinking.
Eric and Jack are featured playing together on Mayall's Primal Solos, and once (playing an amazing version of Stormy Monday which mesmerises you with its fluid guitar solo, seemingly stopping time) on the 1969 Looking Back album. They also played in "Eric Clapton and the Powerhouse", a group which also featured Steve Winwood. Two classic recordings, Crossroads and I Want to Know, can be found on the Winwood box set, Finer Things. These albums provide a glimpse at the primordial spark that would spawn the raging flames of CREAM.